intro
Ivan Balabanov is known worldwide for his paradigm shifting knowledge in dog training. Although many possess the ability to train a dog, few people have the gift of teaching other trainers how to train a dog to a world championship level like Ivan.
Ivan is the only American to have won not one, but two World Championships to go along with 14 National Championships in IGP dog sport competitions with dogs he personally bred, raised, and trained.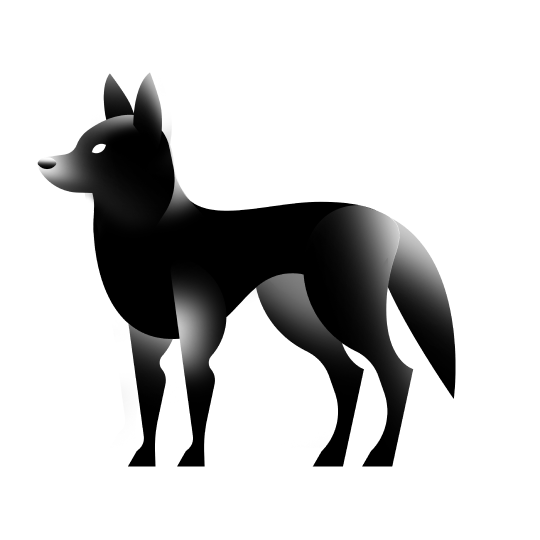 about
Ivan love for dogs began as a young boy growing up in his native country of Bulgaria, but he was ironically never allowed to own a dog. Later, his family moved to Libya where a twist of fate allowed him to own his first personal dog that he could train. Finally having a dog to train, a fire was lit inside young Ivan and he dreamt of one day training dogs in Belgium, which was considered the mecca of dog sport training at the time. But there was one problem…his family was moving back to Bulgaria.
A couple years later with a few dollars to his name and a sack full of clothing, Ivan fled communist Bulgaria as a stow away on a train and was given political asylum in Belgium. His dream was becoming a reality. It was here that he met some of his first mentors in the dog training world and even more importantly received his first Malinois, Nakita Des Deux Pottois, the foundation female of Ot Vitosha Malinois!
focus
dog training
Ivan Balabanov's global following of dog lovers look up to him for what is said to be the most innovative approach in dog training techniques.With over 30 years of experience training, breeding, and competing on an international level,he is inspiring dog owners, trainers and competitors to adopt a new style of communication that generates unprecedented results.His extensive library of training videos demonstrates a variety of methods you can apply right away.
breeding
Ivan is well-known and highly respected around the world for his renowned breeding work with Ot Vitosha Malinois. Founded in 1989 (long before anyone in the USA knew how to pronounce the name of the breed) his priority in the Ot Vitosha Malinois Kennel is simple – to produce Belgian Malinois with superior intelligence, confidence, excellent physical health, versatility with natural abilities and success in all areas. Ot Vitosha are the only American bred and trained dogs – of any breed – to ever hold the title World Champion. This kind of success doesn't just happen overnight, nor by chance – but from years of research, careful breeding selection, and passion for the Belgian Malinois.
dog sport
The average dog owner is not aware but, yes the best of Dog Trainers do compare each other's skills and abilities through variety of dog sports! Winning a first place at a local dog show does not say much about the abilities of a Professional Dog Trainer. Winning a national championship is whole different story, but to become the best in the world, one must win a world championship. I have done it twice back to back with a dog that I bred, raised and trained – an accomplishment no other dog trainer has ever achieved. Competing against the best 120 dog trainers in the World and winning is a statement!
protection
When it comes to protection dogs for sale, and protection dog training, you will quickly find out that unparalleled credentials, expertise, and trustworthiness are of the utmost importance. Each Premier Protection Dog is personally bred, selected and trained by Ivan using his innovative training methods developed over 40 years. Only the best quality dogs graduate as a Personal Protection Dog, and are sold to the most discriminating buyers in every part of the world. Because Ivan strives to maintain the highest possible quality of dogs (genetics and training), there are only 3 to 4 dogs offered per year! The purchase of a Premier Protection Dog does not only give you an expertly trained dog, but by working with Ivan, you will also discover how to tap into that all important relationship with your dog.
civil work
In the early 1990's after moving from Belgium to San Francisco, Ivan worked as a Guide Dog instructor for 5 years at Guide Dogs for the Blind Inc. in California. He now lectures at the annual United States Police K9 Association Events, is a trainer for ATF special task force K9 units, and other special K9 organizations, including US Special Forces, United States Police Canine Association (USPCA), ATF Special Canine Units Task Force, Search and Rescue Organizations (SAR) worldwide, and Military Forces around the world.
testimonials
a word to the wise
Ivan Balabanov is, in my opinion, the most gifted competitive sport trainer in this country. I have learned more from my time training with, and from watching Ivan, than from any other single trainer in my career. He is thoughtful, innovative, and insightful. If you are interested in dog training, you should expose yourself to Ivan Balabanov.
Michael Ellis
I met Ivan in 2000 in Australia where he held a seminar. I recognized immediately that I watched an exceptionally talented handler and helper, who isn't only intuitive but also understands his craft intellectually. I am very interested in his philosophies that have been developed to maximize the possibilities with the dog.
Dr. Helmut Raiser
I've been fortunate to train with Ivan for many years and consider him a mentor and true friend. Without question, he has been a huge influence and inspiration as he has forever changed the way I think and train. I guess the ultimate compliment is that I work with him whenever I get the chance. Ivan is the best at what he does.
Greg Doud
I only can recommend a seminar with Ivan Balabanov. It was really amazing, Ivan never looses concentration, gets tired or becomes inpatient. I have never seen somebody holding a seminar and working with each individual for so long one on one.
Uta Bindels
I started training with Ivan in 2004 with my Malinois Eli vom Teufelhund, who was one year old at the time. With Ivan's program we built an excellent foundation on Eli's protection phase. Ivan was instrumental in mine and Eli's performances. Training with Ivan has influenced my way of thinking on how dogs learn in the sport of schutzhund.
Steve Gregalunas