NOW ENROLLING FOR JANUARY 2024
TWC Practitioner Certification
You're invited to expand your knowledge and enhance your ability to train your dog, by becoming a Certified Practitioner of the TWC methodology
apply now
01
Expand Your Knowledge
Complete the program to become a Certified Practitioner of the Training Without Conflict® methodology. The program combines Ivan's extensive, innovative online curriculum, live group discussions, and cutting-edge training concepts that will transform how you work with your dog.
02
Enhance Your Training Skills
Whether you are an experienced dog owner looking to improve your training skills, a sport enthusiast, or a K-9 professional seeking to work more effectively with your dog, the TWC Practitioner Certification is a perfect jumping-off point for anyone seeking the next evolution in dog training.
03
Join The Community
When you choose to join our international family of Training Without Conflict® Practitioners, you become an integral part of the next evolution in dog training and gain a supportive network of people who are passionate about their dogs.
The Curriculum
01
Psychology: A Foundation for Modern Training
02
Learning: The Acquisition of Knowledge
03
Dog Training: An Evolving Art
04
The Environment and Learning Dynamics
05
Two Main Approaches to Training
06
Play: An Innate Brain System as a Motivator
07
Clear Communication, Signals and Markers
08
Expanding the Potential of Positive Reinforcement
09
The Science of Escape and Avoidance Learning
10
The Advantages of Using Aversives in Punishment
11
Negative Punishment Demystified
12
Dog Welfare and Training Choices
13
Electric Impulse: Pros, Cons and Proper Use
14
Training Tools and Equipment: Smart Choices
15
Defining a Behavior as Problematic
17
Working and Service Dogs – An Overview
18
A Practical Look at the TWC Training System
MEET YOUR TRAINER
After 40 years of development, raising and training over 1000 puppies, winning 15 National and 2 World Championships, and helping thousands of trainers around the world, Ivan's TWC Certification Course will teach you the methods necessary to achieve all your goals!
LEARN MORE ABOUT IVAN
OUR COMMITMENT
Ivan and the Training Without Conflict® support team are on a mission to change the way dog owners view dog training and the way they interact with their dogs. Training Without Conflict® is a dog friendly system that strives on social interaction instead of escape/avoidance responses.
testimonials
a word to the wise
Ivan Balabanov is, in my opinion, the most gifted competitive sport trainer in this country. I have learned more from my time training with, and from watching Ivan, than from any other single trainer in my career. He is thoughtful, innovative, and insightful. If you are interested in dog training, you should expose yourself to Ivan Balabanov.
Something that I have SO appreciated, and have reflected on recently, is that when you pay to learn from Ivan... you learn from IVAN. Straight from the source. This is not always the case elsewhere! The continued education and investment in the TWC community is definitely not something you get from other "courses."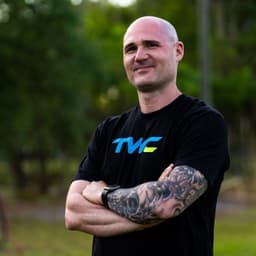 I feel like a lot of what you see and hear from other dog trainers sounds like magic. When you learn from Ivan, you learn it's not. You learn concepts that carry over to all aspects of dog training. No secrets, no shortcuts, no magic, but CONCEPTS that work! However, just like with magic you will shock and awe people with what you learned from Ivan.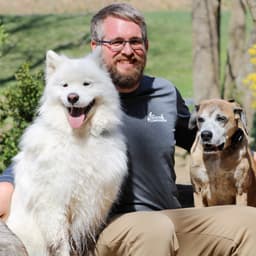 What stood out for me about learning from Ivan is how thorough he is. Ivan's training is very detailed and not just a few techniques to add to our arsenal. Ivan provides high-level concepts on how to understand dogs, combined with modern psychology. It is not another seminar with somebody else's variation on how to train a dog.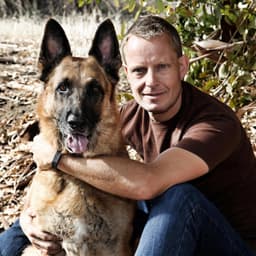 TWC equips trainers to successfully work with severe behavioral cases and stand out from the crowd. The way you evaluate, work with, and talk about dogs with clients will change. This is NOT 'another tool in the toolbox.' This fundamentally different way of interacting with dogs leads to superior results.
TWC is a study in real behavioral science and history of dog training. This is not a new gimmick "reinvention" where a trainer puts new name on established methods and calls it "new" or their own. Ivan teaches you everything, up to the most modern discoveries, so your training is founded in reality and facts.
certification faq
Who can become a TWC Practitioner?
The TWC Practitioner program is designed for enthusiastic dog owners, sport dog trainers, and working dog handlers looking to take their training to a new and advanced level.
How do I apply for the next TWC Virtual Practitioner Program?
The steps are listed below.
Step 1 – Apply and pay the $97 application fee.
Step 2 – After submitting your application, you will be contacted by Erick Aguirre, the TWC Director of Education, to discuss any questions you may have about the program.
Step 3 – Ivan and Erick will evaluate your application and come to a decision on your acceptance into the program.
Step 4 – If you are approved, you will be given the registration link to secure your spot in this elite group of participants.
What is the cost for the TWC Practitioner Program?
The cost for the Practitioner Program is $8000 USD.
How long is the TWC Certification Program?
The course is 18 modules that are released every Monday and Thursday until all 18 modules are available. The course is released over a period of 9 weeks, but trainers have access to the course materials for one year from the beginning date of their class.Professional trainers that complete the exam process and become TWC Certified Trainers are provided the opportunity to renew their access for an additional year for $297.Practitioners are able to renew their access for an additional year for $197
Do you offer payment plans?
We no longer offer payment plans for the Professional and/or Practitioner Certification Programs.
We are not able to issue refunds at this time.